New to Robin's Nest – the Mason Shaker.  With Spring here and Summer approaching we can practically taste the margaritas that will pour from this unique, southern-inspired bar tool.  Perfect for a backyard bbq,  a ride on the boat or as a fun hostess gift!
If you're not in the mood for a cool summery cocktail already, this should do it!: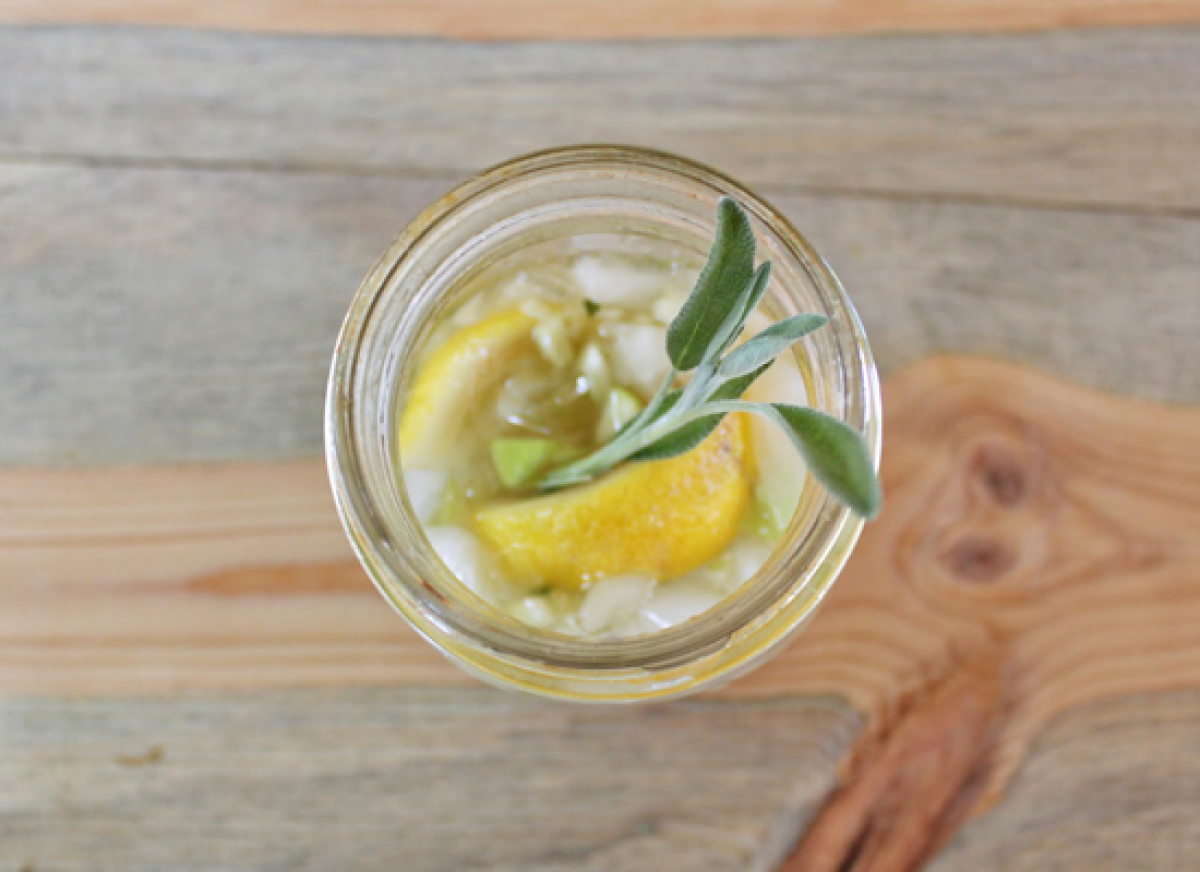 Wild Apple And Sage Cocktail
For the sage simple syrup:
1/2 cup water
1/2 cup sugar
1 small hand-full of fresh sage leaves
Bring the water and sugar to a simmer on the stove, in a pot. Once the sugar-water mixture begins to simmer, remove from heat. Stir in the sage leaves, and allow to steep for a few hours.
To make one Wild Apple and Sage Cocktail, you will need:
Three or four fresh sage leaves
Lemon
2 Tbs sage simple syrup
2 oz Absolut Wild Tea vodka (or plain vodka)
Club soda
Small green apple, sliced thin
First, slice the whole apple super thin. I like the keep the apple whole and slice, just because I think they're really pretty that way. Press the sage leaves together with two slices of apple and a squeeze of the lemon, in the bottom of a mason jar, using a muddler or a wooden spoon. Add the sage syrup. Fill the jar with crushed ice.
Pour in the vodka and stir. Top it off with club soda, and garnish with a couple more apple slices and maybe another sprig of sage, just to be over-the-top.
The flavor here is light and delicate, with lots of different layers. You have the sweet but sort of smoky sage syrup, the crisp but subtle apple, just a little tartness from the lemon, and of course that great elderflower note from the Wild Tea vodka.
Enjoy!
Read More